I sometimes wonder how many words I've written professionally in my lifetime. At least two of my books (search for "Clive Maxfield" on Amazon) have exceeded 850 pages, but I have no idea how this equates to words and I have no intention of spending any of the precious seconds I still have on this plane of existence counting them.
I also occasionally pause to ponder how many columns I've written in total. At one time I was writing two or three a day for different publications. These days, if I'm not writing for EEJournal (and also the Practical Electronics hobbyist magazine in the UK), I'm penning whitepapers and suchlike for a smorgasbord of companies. I should get a T-Shirt made that says, "I Write for Food."
The funny thing is that I showed no aptitude for writing when I was a kid. I think I missed the lesson where they taught the use of commas, after which I spent many years sprinkling them around like confetti as the mood took me. Similarly, I didn't distinguish myself with my writing skills as a student at university. It was only after I became a member of the working clan that my penmanship came to the fore.
As I recall, it all began with an occasional (and unofficial) company newsletter. This brought me to the attention of those who donned the undergarments of authority and strode the corridors of power. In addition to my engineering duties, they set me to penning articles for trade magazines explaining what we did and how wonderful we were.
As the years passed and the Poohsticks drifted under the bridge, I found myself writing more and more and engineering less and less. Paradoxically, I now spend much of my time writing about how hard engineering used to be when I was bright-eyed, bushy-tailed, and wore a younger man's clothes.
The reason for my meandering cogitations and ruminations is that on 12 October 2001 (which now seems to be a lifetime a way), I posted my Eeek! 100 Captivating Columns and Counting! column, in which we refreshed our collective memories regarding my first 100 articles on EE Journal.
You can only imagine my surprise to discover that, since that time, I've posted yet another 100 columns on the illustrious EE Journal website. I was just scanning some of the titles and thinking things like, "Ooh, that was a good one," and "Hmm, I wonder what happened to that company," and "What the heck was that one about?" I'm going to refresh my memory by rereading some of these little beauties, which I've gathered together below. Mayhap you'd care to join me.
_____________________________
Mega-Cool Laser-Based Sub-Jellybean-Sized Multizone Ranging Sensor
You can only imagine my delight when I get to play with something like STMicro's new VL53L5CX Time-of-Flight 8×8 Multizone Ranging Sensor.
CIRRENT Cloud ID Automates Cloud Certificate Provisioning and IoT Device-to-Cloud Authentication
Cloud ID is ideal for cloud-connected product companies in the industrial, consumer, healthcare, medical, and manufacturing industries.
SMADs are 80 x 80 mm boards with 45 tricolor LEDs that can be used for lots of things, including representing robot eyes.

SMAD shells with 45-segment curved facias
(Source: Steve Manley)
IOTech and Lotus Labs Deliver AI and Visual Inferencing at the IoT Edge
I think the combination of the offerings from IOTech and Lotus Labs will be a resounding success.
MathWorks's Satellite Communications Toolbox is Out of This World!
The Satellite Communications Toolbox lets us simulate, analyze, and test satellite communications systems and links.
Tortuously Topological Toroidal Transformations (a.k.a. Donut Math)
This topological teaser will make your brain ache, but if you can wrap your head around it, you'll never look at tori the same way again.
Using Machine Learning to Optimize FPGA Layout and Timing
InTime analyzes the design's RTL code and uses sophisticated machine learning to realize optimal placement and routing, thereby achieving timing closure.
The Metaverse is Coming and GridRaster Is Ready to Take Us There
GridRaster's technologies include low-latency remote rendering and the ability to overlay virtual objects on physical assets with millimeter precision.
Tortuously Topological Toroidal Transformations (Part Deux)
When it comes to tori, a quarter twist is the new half twist if we look at things in the right way (you may find it helps if you dim the lights and squint a little).
Renesas Announces Fabulous ForgeFPGA Family
Renesas just leapt into the FPGA market with the announcement of a very low-cost, very low-power, very interesting ForgeFPGA family.
Next-Gen Voice Interfaces for Smart Things and Loquacious Folks
XVF3610 and XVF3615 voice processors will power the next generation of high-performance two-microphone voice interfaces for a wide range of next-gen products.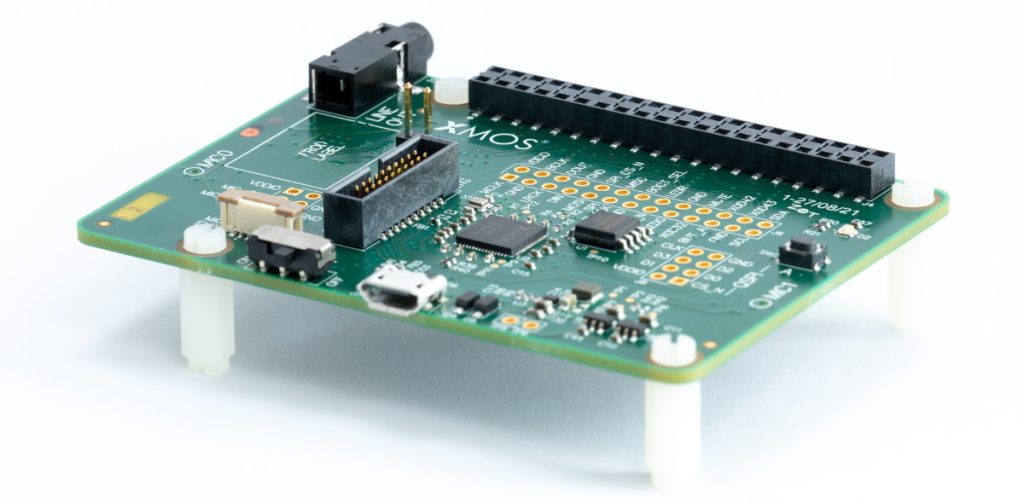 XK-VOICE-L71 Development kit for the XVF3610 (Source: XMOS).
Multifarious Multifaceted Memory Solutions for AI, ML, and DL
What's really going to drive memory technologies in the 2020s is artificial intelligence (AI).
When Reliability Analysis Meets Silicon Lifecycle Management
In which we are introduced to Synopsys's PrimeSim Reliability Analysis and Silicon Lifecycle Management tools and flows.
There are countless books that explain English grammar and punctuation in excruciating detail, so does the world really need one more? Yes! 
Welcome to a World of Reconfigurable Intelligent Surfaces
RIS is a technology for wireless systems that will enable propagation environments between transmitters and receivers to be dynamically controlled.
BotFactory: All-In-One PCB Printing and Assembly
BotFactory's SV2 combines a conductive ink printer, solder paste extruder, pick-and-place machine, and reflow bed into a single workbench product.
Dropping the Ball and Casting Aspersions (Part Deux)
Who can say what discoveries and inventions would have been triggered had the wisdom of the ancients been accepted and employed?
Meet the World's Smallest, Most Integrated 3D Ultrasonic Sensor
Facilitating the creation of user interfaces (UIs) that increase the user experience (UX) while minimizing user frustration (UF).
Contactless Hand Biometric for ID Security
nVIAsoft has developed a contactless hand biometric scanner technology that can be deployed and employed for both access control and authentication.
Want to Rule a Robot Empire? InOrbit Can Help!
RobOps is a new category at the intersection of the cloud, AI, and robotics, combining elements of DevOps and People Ops ("Think Datadog meets Workday… for robots").
Are We Poised to Turn the Optical Computing Corner?
Lightelligence's Photonic Arithmetic Computing Engine (PACE) offers the company's first demonstration of optical computing beyond AI and deep learning.
Keeping Autonomous Vehicles Out of the Ditch and on the Road
The guys and gals at MathWorks have a lot to offer when it comes to designing autonomous artifacts of an automotive nature.
Are TOM Displays the Future of Consumer AR?
Technologies like NewSight Reality's Transparent Optical Modules (TOMs) are going to make AI+AR devices ubiquitous in our daily lives.
Verifying Cache and System Coherency in 21st Century Systems
When designing an SoC, how can you verify that your design will maintain cache coherence under real-world workloads?
Equipping Machines with Extrasensory Perception
The little scamps at SiLC Technologies are providing the machine equivalent of extrasensory perception.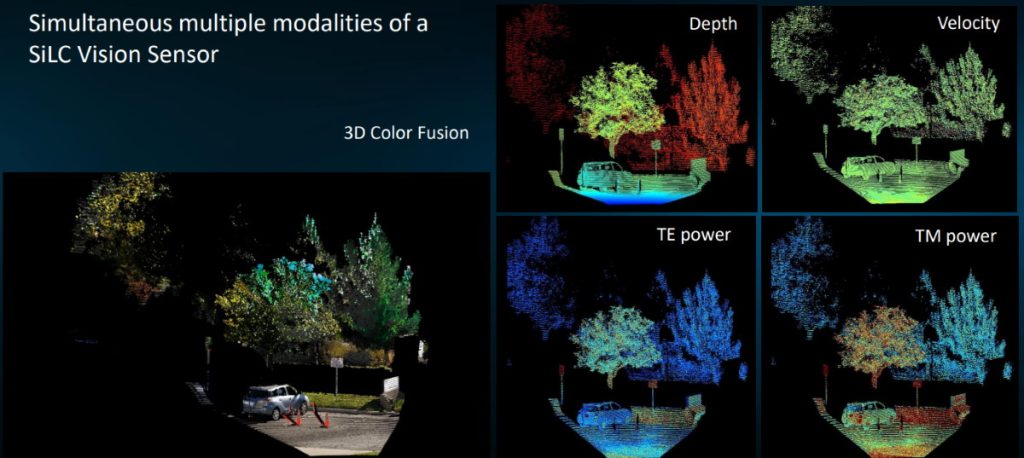 Modalities of Eyeonic vision sensors (Source: SiLC)
Something's Coming but I Can't Say What!
What we're talking about here is a next-generation AI processing chip that's based on a new processing architecture, but I already said too much.
Artix UltraScale+ (Xilinx) + XEM8320 (Opal Kelly) = SYZYGY's Time to Shine
The combination of the Artix UltraScale+ FPGA from Xilinx and the XEM8320 development platform from Opal Kelly could mean that this is SYZYGY's time to shine.
The folks at BrainChip are now taking orders for Mini PCIe boards flaunting their AKD1000 neuromorphic AIoT chips.
Getting Ever Closer to Fully Autonomous Vehicles
The gap between what the market currently offers and what the market actually wants is largely due to the amount of computational power required.
Is This the Future of Embedded Systems and IoT Things?
I think I've just seen the future of embedded systems and the "things" that form the Internet of Things (IoT).
Shhh! Aspinity's AML100 Analog AI Voice & Vibration IC is Listening!
Did you know that analog signal processing (ASP) techniques are ideally suited for neuromorphic artificial intelligence (AI) applications?
You Too Can Rule the AoT with Audio Weaver
Audio is evolving in front of our eyes (well, ears). Audio Weaver helps developers create fabulous next-generation audio experiences.
The Day the "NanoDrip" Moniker Became Sexy!
Scrona's NanoDrip technology provides >100% improvement in both resolution and viscosity, supporting structures <0.5µm.
VMAccel Offers FPGA as a Service (FaaS)
The clever folks at VMaccel are laser-focused on offering a cloud platform that provides the FPGA flavor of the FaaS acronym.
Want to Make Your Data Impossibly Secure?
Do you want to ensure your own data is safe from prying eyes? If so, you really should be talking to the folks at Cigent to learn more.
Meet the Flex6502 — A Flexible 6502 CPU
I've just seen the world's fastest 8-bit 6502 microprocessor implemented in a flexible technology ("Ooh, Shiny!")
Bodaciously Big Brass Balls (or The Royal Order of Adjectives)
Why is it that "big red beach ball" sounds right, while any other combination of these adjectives (like "red beach big ball") sounds wrong?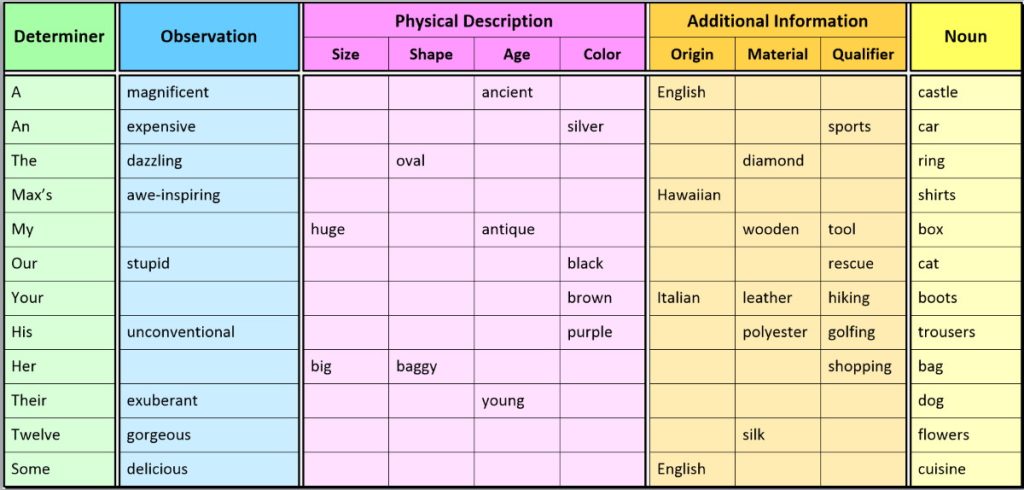 Examples of The Royal Order of Adjectives (Source: Max Maxfield)
Is Ambiq's Apollo4 Plus the World's Most Energy Efficient MCU?
Ambiq's patented Subthreshold Power Optimization Technology (SPOT) supports a core voltage of only 0.3V!
Meet Mythic AI's Soon-to-be-Legendary Analog AI
One small chip performing 25 trillion math operations per second whilst consuming only 3 watts of power: what's not to love?
Kura's AR Glasses are Meta-Droolworthy!
I was recently introduced to what may be the future (or one future in this slice of the multiverse) of mixed-reality headsets.
Is It a Bird? Is It a Plane? No, It's Superflash memBrain!
SuperFlash memBrain is a neuromorphic multi-level non-volatile memory (NVM) solution that offers an in-memory-computing architecture for AI, ML, and DL applications.
Autonomous John Deere Tractor Farms All Alone
Are we taking the first step to a future where there are no humans on the farms; instead, intelligent machines execute whatever orders they receive from the city?
Reimagining How Humans Engage with Machines and Data
A teeny tiny FlexSense integrated sensor-processor supports a wide range of sensor inputs.
What? MORE 8-Bit Microcontrollers?
Microchip continues to innovate and propagate new parts into 8-bit space. In Q2 2022, for example, Microchip is introducing five new families boasting 65 devices.
Are You Ready to Lay Your Hands on the World's First Universal Processor?
4x the performance of the fastest Xeon, 3x more raw performance than NVIDIA's H100 on HPC, and has 6x more raw performance on AI workloads; what's not to love?
BeBop RoboSkin Provides Tactile Awareness for Robots
This skin-like covering can provide humanoid robots with tactile awareness that exceeds the capabilities of human beings with respect to spatial resolution and sensitivity.
Robot finger equipped with BeBop RoboSkin reading Braille
(Source: BeBop Sensors)
Microchip has launched the fifth generation of its Root-of-Trust (RoT) controllers — the CEC173x Trust Shield family.
The Latest and Greatest in Secure Control FPGAs and FPGA-Based ORAN Solutions
The Lattice solution stacks portfolio now includes a 5G ORAN deployment with the new Lattice ORAN solution stack.
Building a Computer Should You Inadvertently Travel Back in Time (Part 1)
I spend more time than is good for me thinking about what I would do if I inadvertently wandered into a timeslip and found myself transported back to the late 1930s.
Building a Computer, Should You Inadvertently Travel Back in Time (Part 2)
So, you want a C compiler but all you have is an assembler… what's your next move?
Using ML to Mine Design Data to Speed and Improve SoC Designs
Synopsys DesignDash provides ML-guided visualization and optimization to improve the effectiveness, productivity, and efficiency associated with SoC/MCM designs.
Track your assets using Semtech's LoRa Cloud Locator chip-to-cloud solution featuring LoRa Edge + LoRa Cloud.
CogniFiber: Computing @ The Speed of Light
Employing the crosstalk between fiber optic cores allows CogniFiber to perform AI/ML type computations using light.
RISC-V Takes Embedded World 2022 by Storm
There was a flurry of RISC-V-based activity at the recent Embedded World 2022 Exhibition and Conference.
Halodi's Humanoid Robots are Already Amongst Us!
Are you as surprised as I to find that EVE is so advanced that this humanoid robot is already deployed around the globe performing real-world tasks?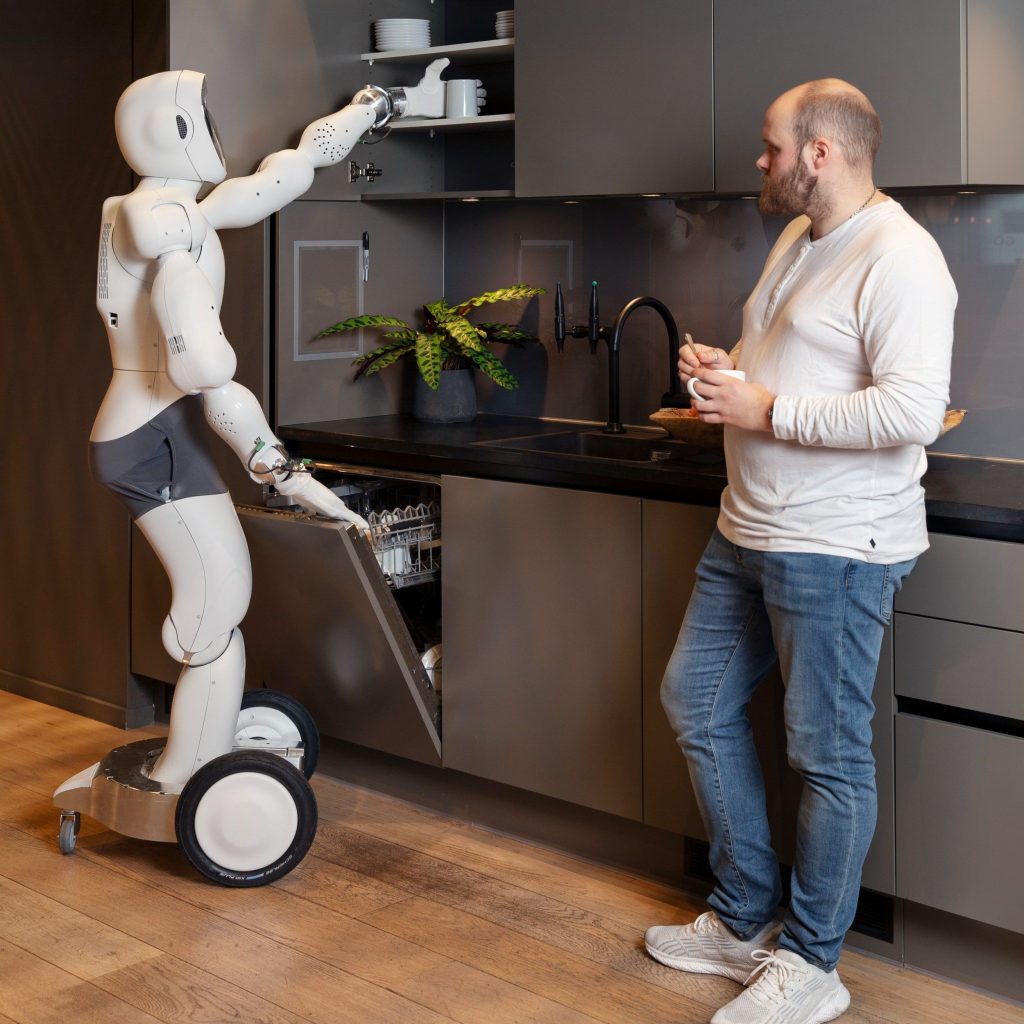 Say hello to EVE (Source: Halodi Robotics)
SpinDance Has You Covered From Embedded Firmware to the Cloud
From R&D and proof-of-concept to prototyping to production-grade systems—SpinDance offers full-stack IoT solutions that minimize the risk and maximize the reward, and you can't say fairer than that!
Did the Metaverse's Holy Grail Just Arrive?
Swave's HXR technology is the Holy Grail of the metaverse, delivering lifelike, high-resolution 3D images that are viewable with the naked eye.
Mixed-Signal Simulation in the 21st Century
The folks at Siemens have announced Symphony Pro, which we might think of as "Mixed-Signal Simulation on Steroids."
Melting Metal on Plastic Without Melting the Plastic!
The result is an amazing new technology for implementing electronic circuits!
Let's Read Our Little Cotton Socks Off! (Part 1)
Here are some books I believe stand proud in the crowd
Retro-Futuristic-Steampunk Technologies (Part 1)
One of the retro technologies I really like is that of Nixie tubes, which were introduced to the market circa 1955.
I've Been Captivated by Compound Semiconductors
Compound semiconductors consume minuscule amounts of energy to detect, store, route, and transmit data.
Let's Read Our Little Cotton Socks Off (Part 2)
More books I believe stand proud in the crowd (PLEASE SHARE THIS LINK FAR AND WIDE)
Retro-Futuristic-Steampunk Technologies (Part 2)
Few things bestow more gravitas on a project than the inclusion of vintage analog meters.
Are You Ready for Ubiquitous Connectivity?
We are quickly moving to an era in which all of our devices, (smartphones, tablets, vehicles) experience ubiquitous connectivity. 
O-M-Gosh, I've Been Zeked! (Part 1)
It's not often you get to meet an 11-year-old with a ham radio license who is building a giant helical antenna to communicate with the ISS
Meet the HRRG 4-Bit Mixed-Technology Computer
The 4-bit Heath Robinson Rube Goldberg (HRRG) computer will be implemented using a variety of technologies, including relays and vacuum tubes.
As the ancient Greek philosopher Heraclitus of Ephesus (535-475 BC) so pithily said, "The only constant in life is change."
The last time I presented the keynote at the FPGA Forum was 2012, so how much could change in just 10 years?
Let's Read Our Little Cotton Socks Off (Part 3)!
Speaking of time travel, do you know that different languages have different numbers of tenses?
'H' is for "Horribly Confusing"
Many older English people were taught that one should use the indefinite article "an" with any noun that starts with the letter 'h'.
O-M-Gosh, I've Been Zeked! (Part 2)
In June/July 2020, Zeke's focus turned to helical antennas because—as he explained to me—their circular polarization makes them useful for communicating with satellites.
Zeke calibrating his 10-foot helical antenna (Source: KJ7NLL)
When Supercomputers Meet Beer Pong
I lay dibs on being the first person to compare NVIDIA's Jetson Orin Nano to a bathtub.
SiLC's FMCW LiDAR Can Perceive and Identify Objects More Than a Kilometer Away
Next-generation vision sensors that incorporate millimeter-level accuracy, depth, and instantaneous velocity are key to future machine vision applications.
Nova Desktop PCB Printer: Print anything. On Everything.
Having seen this bodacious beauty, I really, REALLY want a NOVA desktop PCB printer!
Another Huge Step Forward for Machine Vision
Eos robust depth perception from Algolux brings a little tear of joy to my eye.
Cars and Robots with Smart Skins That Can Feel
Are we heading for a future in which every surface has a sense of touch?
Say "Howdy" to the Hawk AI Integrated Mini-ITX System
Hawk X1 is a HW & SW-ready mini-ITX x86 system; users can quickly and easily customize, build, and deploy edge and embedded AI systems.
Meet UVVM: The World's #1 VHDL Verification Methodology
The results from the 2020 Wilson Research survey show that UVVM is #1 world-wide for VHDL verification.
How Long Until We See Whales in Classrooms?
Will TriLight Technologies give us the affordable consumer-grade AR glasses we need?
O-M-Gosh, I've Been Zeked! (Part 3)
Adding a 70cm UHF winding to the existing 2m VHF winding on the 10-foot helical antenna.
Will X9 Spider Computer Systems Power the US Army in 2030?
Those who don the undergarments of authority and stride the corridors of power should take a serious look at the Spider X9 system from GMS.
What Can One Do with an Array of 250,000 Ultrasonic Transducers?
Using a 10cm x 10cm array of 250,000 ultrasonic transducers, you can detect gestures, provide haptic feedback, create 3D images of internal organs, mitigate epileptic seizures… the list goes on.
PCIe 6.0 is going to be essential for SoC designers creating next-generation devices that require the movement of large amounts of data within systems.
Virtualized IoT Devices in the Cloud Run Faster Than Their Real-World Counterparts!
Corellium's Raspberry Pi runs four times faster in the cloud than does the real Raspberry Pi
Chimera GPNPU Blends CPU, DSP, and NPU into New Category of Hybrid Processor
Application areas for this GPNPU technology are limited only by our imaginations.
How to Build a Multi-Billion-Transistor SoC
MLSoC runs any computer vision application, any network, any model, any framework, any sensor, and any resolution.

High-level block diagram of the MLSoC (Source: SiMa.ai)
O-M-Gosh, I've Been Zeked! (Part 4)
In which we are introduced to the satellite tracking software Zeke and Eric are using to track the ISS.
Arduino 0s and 1s, LOW and HIGH, False and True, and Other Stuff
There are so many layers to this metaphorical onion that, much like a corporeal onion, it can make your eyes water.
Are Agricultural Drones Poised to be the Next Big Thing?
After chatting with the guys and gals at Hylio, I for one am now an agricultural drone convert.