Spotlight on Semiconductor Technology – March 2023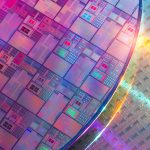 This month, EE Journal focuses our editorial spotlight on semiconductors, the underlying technology that has transformed civilization over the past half-century. From the labs where the first transistors were conceived to modern heterogeneous multi-die packages with up to a trillion transistors, semiconductors have impacted just about every aspect of life on Earth.
Semiconductor Chalk Talks
Faster, More Predictable Path to Multi-Chiplet Design Closure
The challenges for 3D IC design are greater than standard chip design - but they are not insurmountable. In this episode of Chalk Talk, Amelia Dalton chats with Vinay Patwardhan from Cadence Design Systems about the variety of challenges faced by 3D IC designers today and how Cadence's integrated, high-capacity Integrity 3D IC Platform, with its 3D design planning and implementation cockpit, flow manager and co-design capabilities will not only help you with your next 3D IC design.
Enabling Digital Transformation in Electronic Design with Cadence Cloud
With increasing design sizes, complexity of advanced nodes, and faster time to market requirements - design teams are looking for scalability, simplicity, flexibility and agility. In today's Chalk Talk, Amelia Dalton chats with Mahesh Turaga about the details of Cadence's end to end cloud portfolio, how you can extend your on-prem environment with the push of a button with Cadence's new hybrid cloud and Cadence's Cloud solutions you can help you from design creation to systems design and more.
Automated Benchmark Tuning
Benchmarking is a great way to measure the performance of computing resources, but benchmark tuning can be a very complicated problem to solve. In this episode of Chalk Talk, Nozar Nozarian from Synopsys and Amelia Dalton investigate Synopsys' Optimizer Studio that combines an evolution search algorithm with a powerful user interface that can help you quickly setup and run benchmarking experiments with much less effort and time than ever before.
Semiconductor Articles
Introducing SafeConnect Connectivity and Glitch Sign-Off from Real Intent
Sometimes I cast my mind back longingly to my early days as a design engineer when things were so much simpler than they are now. When I was working on my first ASIC, there was no thought of using functional blocks of intellectual property (IP) from third-party vendors because there were no such things as …
Read More →

"Semiconductor Spotlight"
email Test
featured chalk talk
Inductive Position Sensors for Motors and Actuators
Sponsored by Mouser Electronics and Microchip
Hall effect sensors have been quite popular for a variety of applications for many years but inductive positions sensors can provide better accuracy, better noise immunity, can cost less,  and can reject stray magnetic fields. In this episode of Chalk Talk, Amelia Dalton chats with Mark Smith from Microchip about the multitude of benefits that inductive position sensors can bring to automotive, robotic and industrial applications. They also check out the easy to use kits that can help you get started using them for your next design.
Click here for more information about Microchip Technology LX34070 Inductive Position Sensors