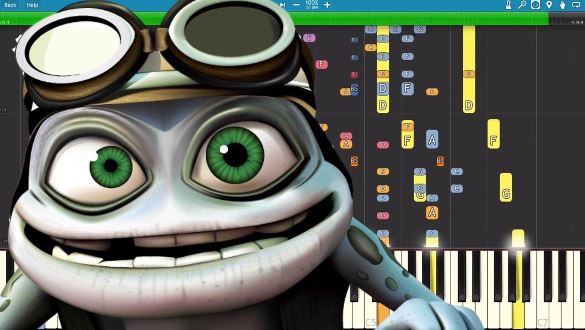 For weeks, Slavio Pole, a Ukrainian musician and sound engineer, has been on a Twitter-based quest: He wants Apple to consider using his ringtones for its iPhones—and ditch the ones it currently has.
Perhaps it seems like a fruitless, tilting-at-windmills kind of situation (he has just six followers at the time I write this, and one of them is me), but his reasoning is sincere and totally valid even if his ask is a bit unusual.
What's the problem? Well, despite the fact that he doesn't have an iPhone, he hears these sounds everywhere. They annoy him, cutting into the flow of the daily routine just a bit too much for his comfort.
"I think that most of the ringtones on the iPhone have a sharp sound," he told me in an email. "I checked all the sounds in the iPhone and I can conclude that many ringtones and sounds are superfluous and incomprehensible."
This problem of disruptive, unnatural noises created by our electronics came to a head with the smartphone, and it's not necessarily Apple's fault. When our phones shrank to pocket dimensions and their innards integrated into tiny circuits, it allowed us to redefine exactly a ringtone could be. But that created another problem entirely—the default noise. From Nokia to BlackBerry to Apple, every company had one.
These noises became so common, so much of the fabric of our lives, that they oversaturated the experience of living.
Are we due for a ringtone refresh? Let's take a moment to ponder how we got to this point.
Read more at Motherboard.