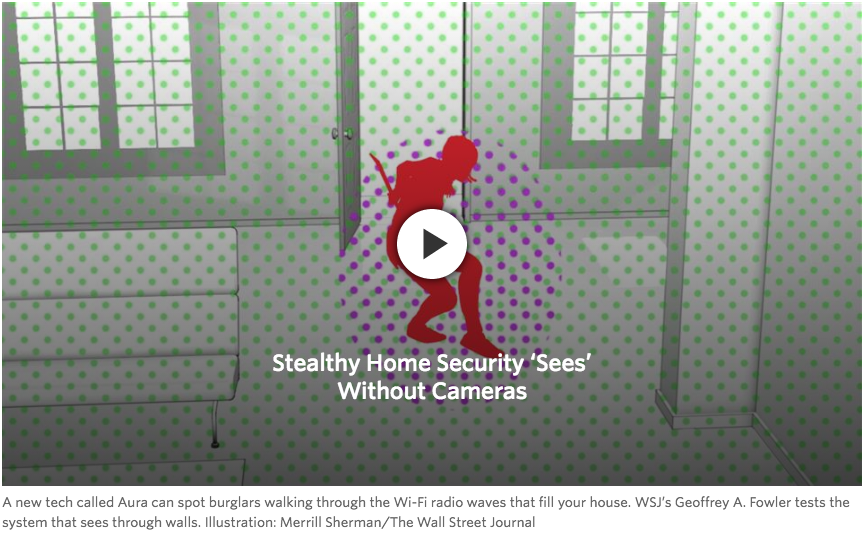 It used to be that security systems could only protect what was right in front of them.

Some require sensors on every door and window, or motion detectors in every room. Lots of DIY security systems rely on streaming cameras, which can have the creepy side effect of turning your family life into a reality show. Smile for the Russian hackers!

So what if I told you we now have the technology to "see" through walls, around corners and through your house—without cameras? It's possible because researchers figured out how to measure disruptions in the invisible radio waves all around us. They put eyes on your Wi-Fi.