"Think of success as a game of chance in which you have control over the odds." – Bo Bennett
They say confession is good for the soul. Maybe it's good for product development, too.
A small 30-person team is taking on the seemingly impossible: they're designing their first handheld game console. Think Nintendo 3DS but with Windows 10. And Android. And a titanium case. It runs any PC game you want and any Android app – at the same time. And it fits in your pocket. And if you order now, you can have one for $259.
Eventually. If they can get it to work. If they can even get it fully designed.
The PGS, or Portable Gaming System, is what Steve Jobs might have called a "big, hairy, audacious" project. It's a fun idea, being able to run standard PC games like Grand Theft Auto, Assassin's Creed, Fallout 4, Doom, or XCOM: Enemy Unknown on a little handheld device while also taking and making calls like an Android phone. It's like having two machines in one.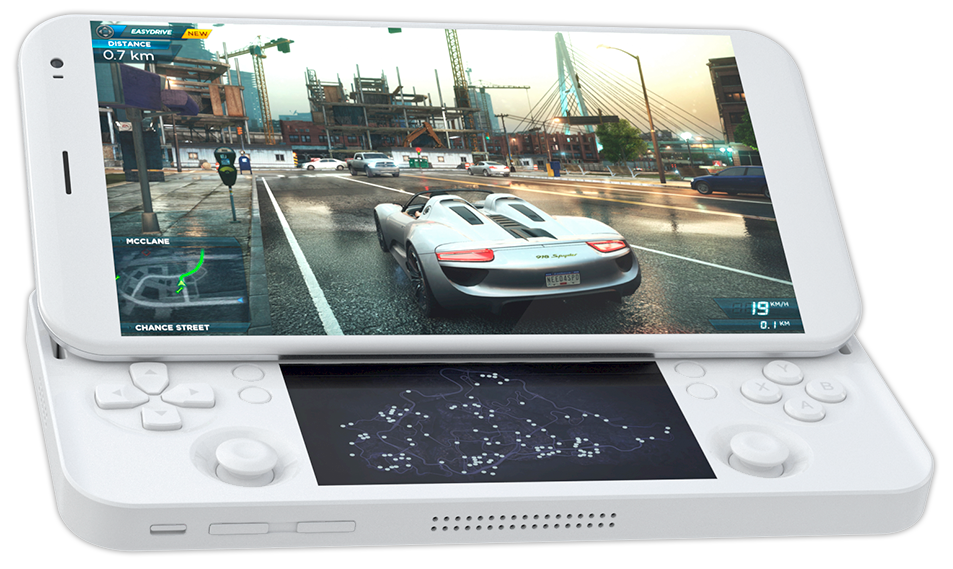 Because it is two machines in one. There's an Intel x86 processor running Windows 10, and an ARM-based processor running Android 6.0. The device will dual-boot both operating systems simultaneously and let you switch between them with the flick of a switch. There are even two speakers (one for each OS), two separate volume switches, and two independent USB-C ports.  
What makes PGS Lab (the company) so remarkable, however, is how frank and open they're being about their troubled road to development. The company posts links to its development schedule milestones, shows off slick animated 3D models of the handheld device, and publishes its internal design images. The team updates its public development blog almost daily, and the news has not been good. In fact, it reads like a complete disaster. Missed deadlines, disreputable suppliers, wasted money, faulty engineering decisions, incompatible components – you name it. The founders of PGS Lab seem very earnest and enthusiastic, but they also appear to be wholly unprepared for the challenge they've set themselves. The pathos and pain will seem familiar to many startup refugees.
On the plus side, they do have a really nice website. Someone clearly spent a lot of time and money creating lovely photos, animations, and scripting. The website is as slick and finished as the product itself is unrealized. But hey, we've got funding!
Being just a small team based in rural Russia (likely in somebody's house, based on my conversation with them), PGS Lab couldn't afford a whole electrical-, industrial-, and software-design team. So they did what anyone would do: they farmed it out. In this case, they evaluated a long list of subcontractors (also posted online) before deciding on a Chinese firm that appeared to have relevant experience designing handheld devices, including a complete Windows-based phone. Perfect! Yeah, no.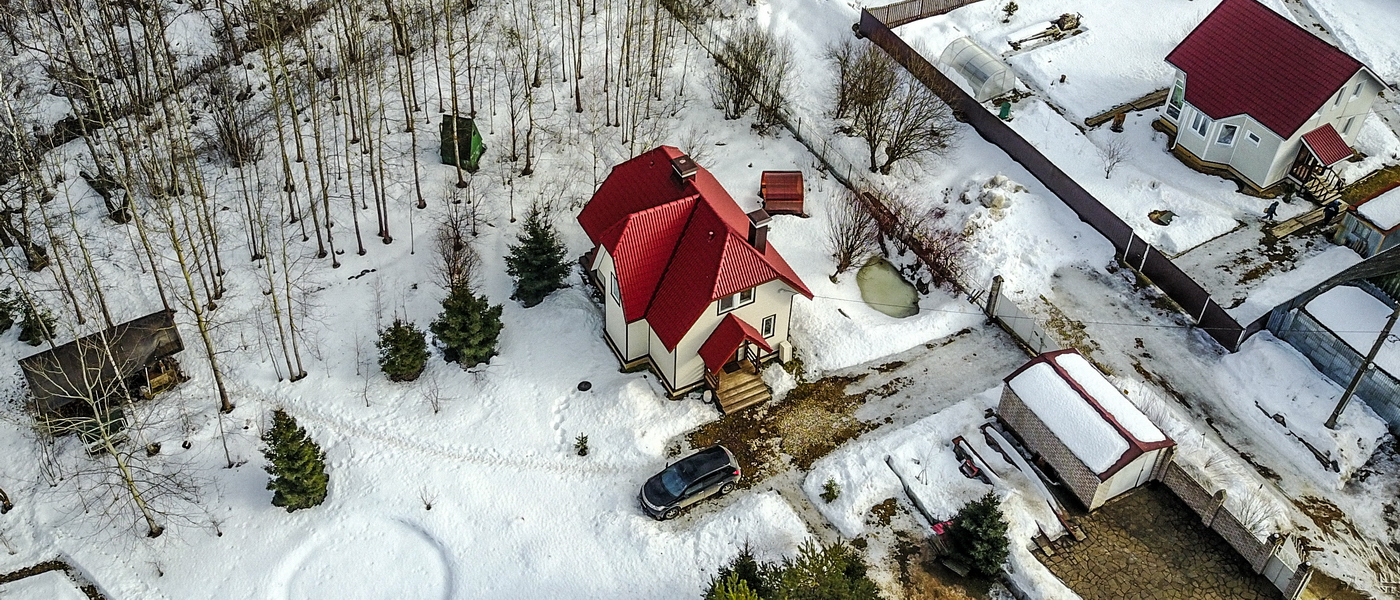 First customer shipments were planned for late 2017 or early 2018 – about six months from now – but as recently as June they still hadn't completed a PCB layout. Nor had they decided which Intel processor to use (Z8750 vs. N4200), which support chipset they wanted, or which LCD display fit their requirements. In short, they're barely beyond the whiteboard stage. Their subcontractor sends steady progress reports, but still the schedule keeps slipping. Sound familiar?
Now the relationship has broken down entirely. PGS Lab is calling its design partners "fraudsters," adding, "Those people turned out to be scammers." The encouraging progress reports were all bogus, and the core design team is now left to "do the job from scratch." A lawsuit is threatened.
Customer shipments have been pushed out to "first quarter of 2018," which is laughably optimistic, given that the project has made even less progress than PGS Lab believed just a few weeks ago. Designing a fully compatible PC motherboard isn't all that hard, but making one fit in a 145 x 71 mm handheld case with two LCD screens and an elaborate hinging mechanism – while also housing a completely functional Android smartphone – might present just a wee bit of a challenge. To be shipping in six months. Over the Russian winter. In the woods. Just finding the mailbox can take that long.
Still, the team is nothing if not hopeful. They've collected $1.6 million to fund their project, about half of it from (similarly optimistic) customers' pre-orders, and half from an unnamed private investor. Most design teams would burn through that amount of cash in about a month, but one presumes that PGS Lab's overhead costs are unnaturally low.
Deadlines and setbacks aside, the product certainly looks like fun. A handheld PC! That plays games! And runs Android apps! And polishes the floor! The starting price of $259 seems like a real bargain, although if you prefer you can spend $599 to get one with a real titanium case. PGS Lab says they want to keep the price comparable to that of an "average smartphone," but smartphones are often subsidized by wireless carriers. PC software makers aren't going to subsidize the purchase of a PGS game console, nor are Android app developers. That leaves PGS Lab with the options of courting wireless carriers to offer deals, or to sell the PGS device as an "unlocked" phone at full retail.
Handheld PCs – even full-fledged Windows PCs – have been done before, and there's a reason they're not more popular. Partly that's because Windows itself isn't well matched to the handheld form factor, given its GUI emphasis on drop-down menus, file systems, and text-heavy operations that are ill suited to a small screen and no physical keyboard. Microsoft itself has tried, more-or-less unsuccessfully, to re-imagine Windows as a mobile-friendly OS. And if Microsoft can't make it work…
On the other hand, PGS Lab isn't expecting its customers to edit Excel spreadsheets or run Outlook macros; they just want to play PC games on a small screen with tiny joysticks. There's definitely a market for that, as Nintendo, nVidia, Sony, and others can attest. But those game players, like most smartphones, are subsidized by the console maker. They sell the hardware at a loss and make up the difference in software licensing and royalties. You don't side-load games into a Sony PSP; you buy them through the Sony store and the company takes its cut. PGS Lab doesn't have that option. Once it sells its $259 (or $599) device, that's it. The margins are going to be very thin. But, unlike Sony or Nintendo, they can't go negative.
That's if the design team can ever get the PGS off the ground in the first place. I'd like to see them succeed, but I'm not as optimistic as the hundreds of gamers who've put down deposits. The company says that the Intel processor it's using (correction: will use) is almost two years old; their fallback CPU has already been discontinued. If this project drags on much longer, they'll need to rip it up and start over again. Same goes for the support logic, LCD displays, batteries, Android processor, flash memories, and more. Such are the challenges of designing consumer-electric devices. It's not for the faint of heart, the inexperienced, the understaffed, or the underfunded. Big firms have failed at less ambitious projects. And if the funding runs out before the revenue starts coming in, then we know what happens next. It's game over.