If you've ever seen a rocket launch, flown on an airplane, driven a car, used a computer, touched a mobile device, crossed a bridge or put on wearable technology, chances are you've used a product where Ansys software played a critical role in its creation. Ansys is the global leader in engineering simulation. Through our strategy of Pervasive Engineering Simulation, we help the world's most innovative companies deliver radically better products to their customers. By offering the best and broadest portfolio of engineering simulation software, we help them solve the most complex design challenges and create products limited only by imagination.
Featured Content from Ansys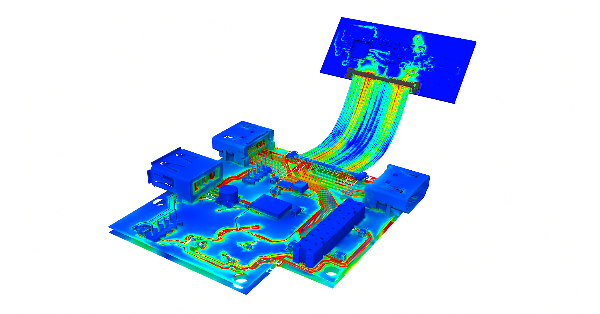 From Chips to Ships, Solve Them All With HFSS
There are virtually no limits to the design challenges that can be solved with Ansys HFSS and the new HFSS Mesh Fusion technology! Check out this blog to know what the latest innovation in HFSS 2021 can do for you.