Kevin Morris

Before founding Techfocus Media in 2003, Kevin Morris had over 25 years experience in electronic engineering and electronic design automation engineering and marketing. Kevin is an industry-recognized expert in FPGA technology and in logic and high-level synthesis. He is also a private pilot, and he enjoys preparing barbecue low-and-slow over a wood fire with a dry rub and mop sauce. Kevin is president and founder of Techfocus Media and editor-in-chief of EE Journal, and he writes a weekly feature article.
Laura Domela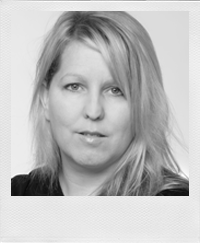 Prior to co-founding Techfocus Media in 2003, Laura had many years of experience as a painter, photographer, and graphic designer. Even though she fancies herself an artist type, she's got an innate sense of nerdy goodness which forms the heart and soul of the Fresh Bytes phenomenon on EE Journal. Laura's the one mainly responsible for the look and feel of the Techfocus Media publications. She loves to cook, has a pilot's license, but works much of the time these days from the helm of a Nordic Tug.
Amelia Dalton

Amelia Dalton is Techfocus Media's "Jill of all trades". She steers operations with ease, slices and dices the news each week, interviews the biggest EE dignitaries for Fish Fry and keeps the audience on the edge of their seat for Techfocus Media's extremely popular Chalk Talk webcast series. Before getting hooked on high tech, Amelia was raised by a pack of wolves, studied the fine art of watch repair, and dabbled in theater and film. Amelia enjoys pinball, cemeteries, and watching basketball…a LOT of basketball.
Bryon Moyer

Bryon Moyer started as an engineer in Silicon Valley over 25 years ago trying, among other things, to get some of the world's most advanced programmable logic to market. That led to technical marketing and (I'm sorry) actual marketing; programmable logic led to packet processing and embedded multicore. He now scours for interesting technology to write about, focusing at present on semiconductors, EDA, MEMS and sensors, energy harvesting, and other technologies that are making machines smarter. During the rare moments when such scouring comes up empty, he likes to cook (and eat), hike, write a little music and play a little guitar, and butcher study foreign languages. OK, mostly eat.
Jim Turley

Jim Turley is a professional nerd. He used to have a real job as a hardware engineer, eventually progressing to engineering manager, marketing vice president, and then (inexplicably) president/CEO of a microprocessor company. He now writes weekly installments of nerd porn for Techfocus Media, with an emphasis on embedded systems, microprocessors, and computer technology. He's also the author of seven books, a competitive race car driver, and a fan of 80s hair metal bands. He has an accomplished and stunningly attractive wife, two overachieving children, and an opossum living under the house.
Larra Morris

Larra Morris handles @EEJournalTFM's Social Media presence & does Chalk Talk post-production #alsoFreshBytessometimes #startedin2013 #bio
Sarah O'Donnell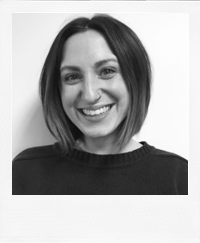 Sarah joined Techfocus Media in February of 2018, crossing the aisle from tech PR agency-life to EE Journal's content marketing team. After several years consulting, building, and executing high profile campaigns, Sarah's your go-to-gal for crafting the best strategy for YOUR company. As a bonus, if you're nice, she'll tour you around Portland coffee shops, book stores, and hidden trails. Sarah's a big fan of thrifting, nephews, and needlepoint and takes her whiskey neat. Finally, Sarah majored in English – so don't get her started on the merits of the Oxford comma (spoiler: there are many).
Dick Selwood (Retired June 2018)

Based in England, Dick Selwood provides a European perspective across the entire Techfocus portfolio. He has been working around computer and electronics technology since the early 1970s, when he was one of the first users of ARPANET, and he is fascinated by the interface between people and technology and technology influencing people. In real life he is an historian, having completed both a BA and an MA while working with Techfocus. He doesn't own an e-reader and will one day be found buried under an avalanche of books.
Shirley Rice

As one might expect, Copy Editor Shirley Rice's first degree was in English, but (as one might not expect) she often sends the editors into a tizzy when, in addition to moving the commas around to the right places, she also corrects the technical content. This is because she secretly also has a Master's degree in math, and she spent over 15 years teaching computer science. Haha! Take that, editors! Now, no fair trying to sneak the word "optimal" in to describe a solution to an NP-complete problem. Her other hidden talents include being a private pilot, playing the piano, and singing. In fact, she once sang on the Ed Sullivan show – an accomplishment that is quite impressive to the editors who are young enough to know who Ed Sullivan is.