Total EE Journal Readers: Over 350,000
Audience: Electronic engineering professionals and managers engaged in all aspects of electronic product design and research.
Editorial staff:  Click here
Scope:  Website, e-mail newsletters, forums, mobile, Twitter stream, Facebook page, YouTube channel, Apple News, Google News, Google+, LinkedIn, RSS feeds.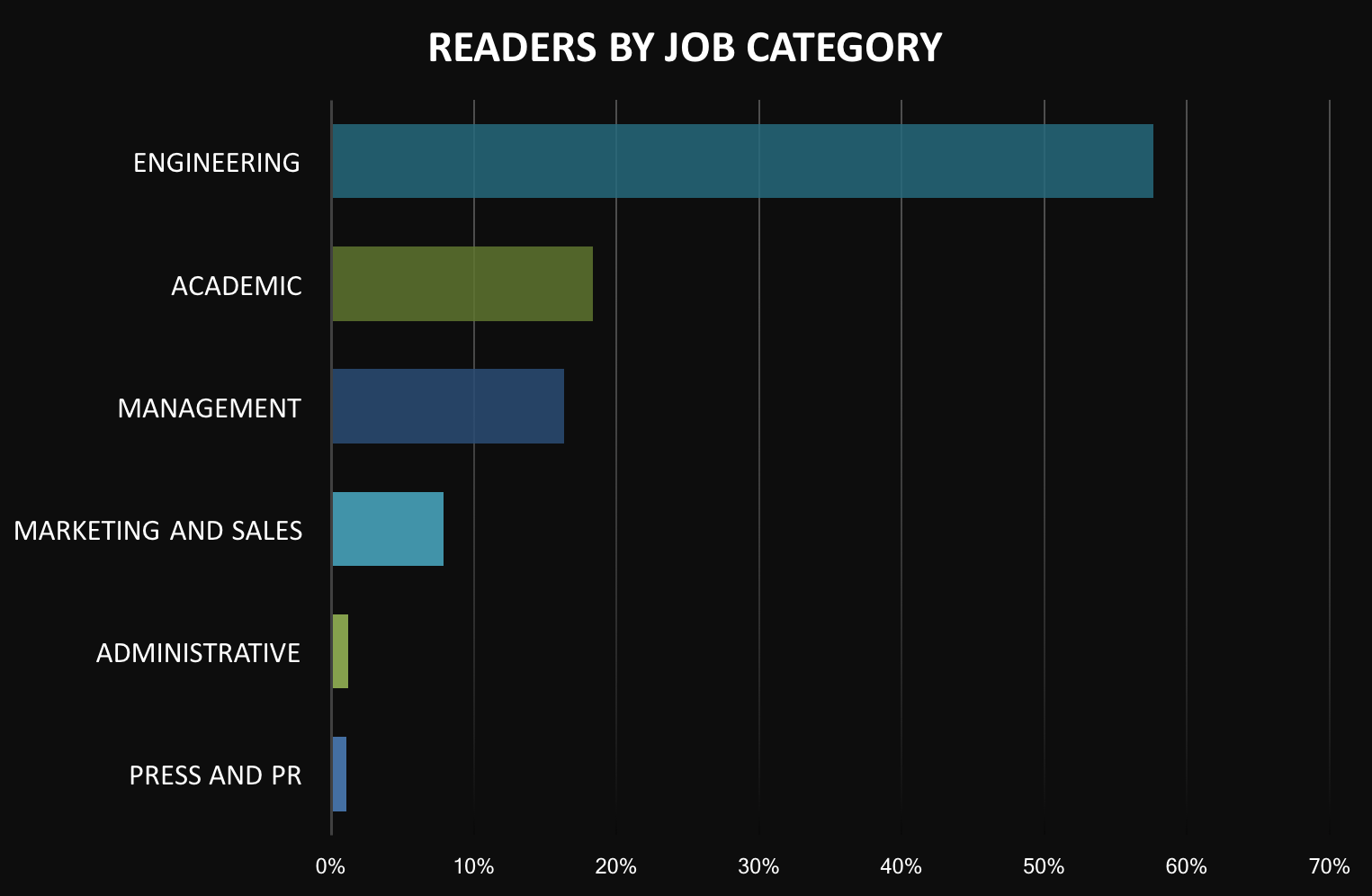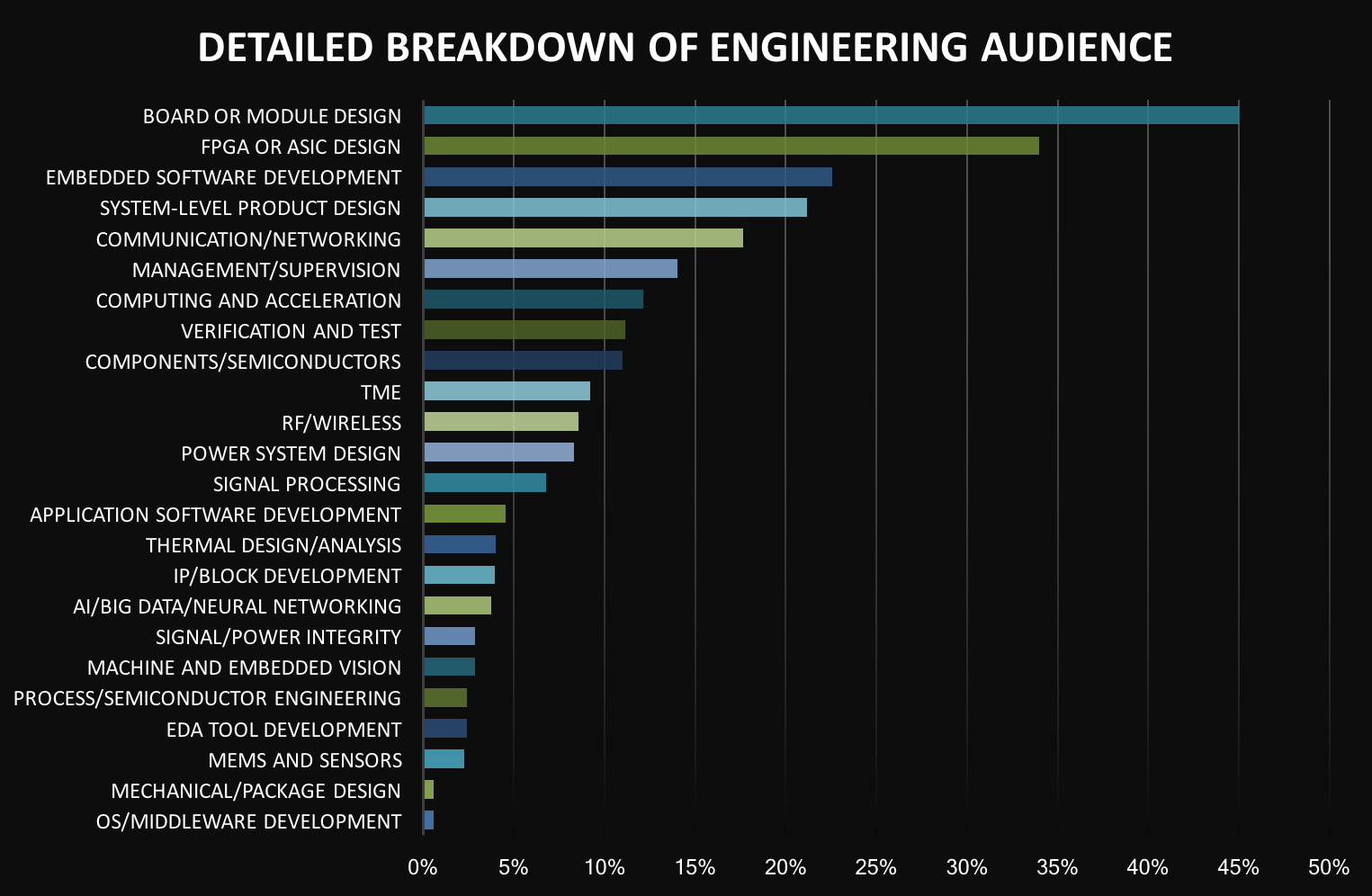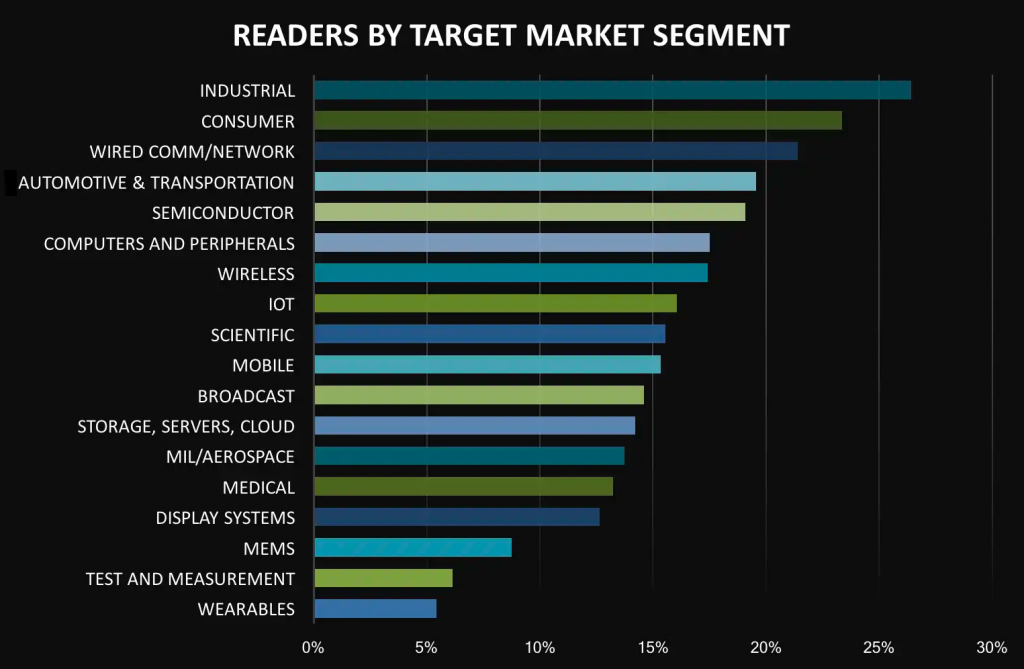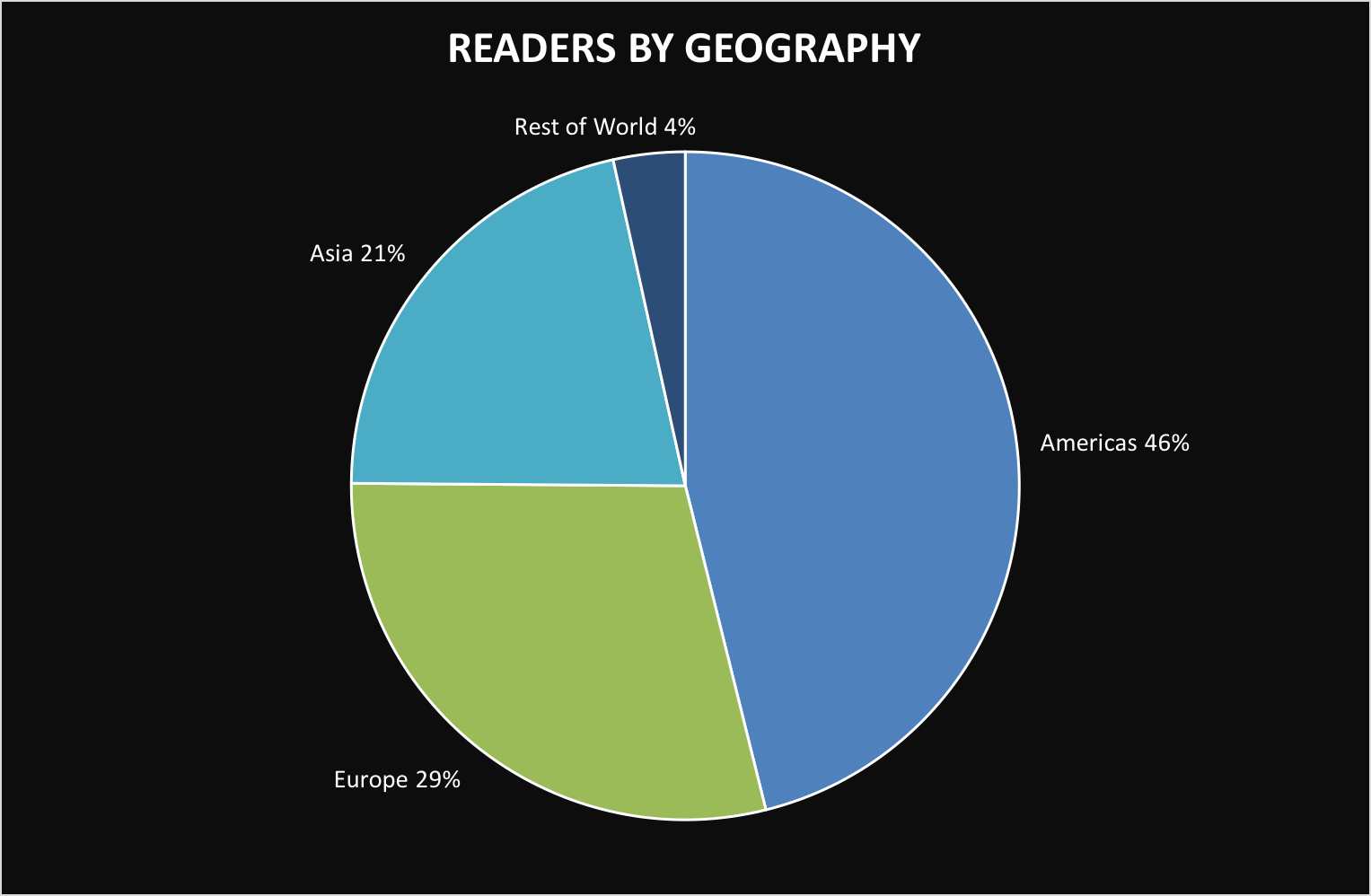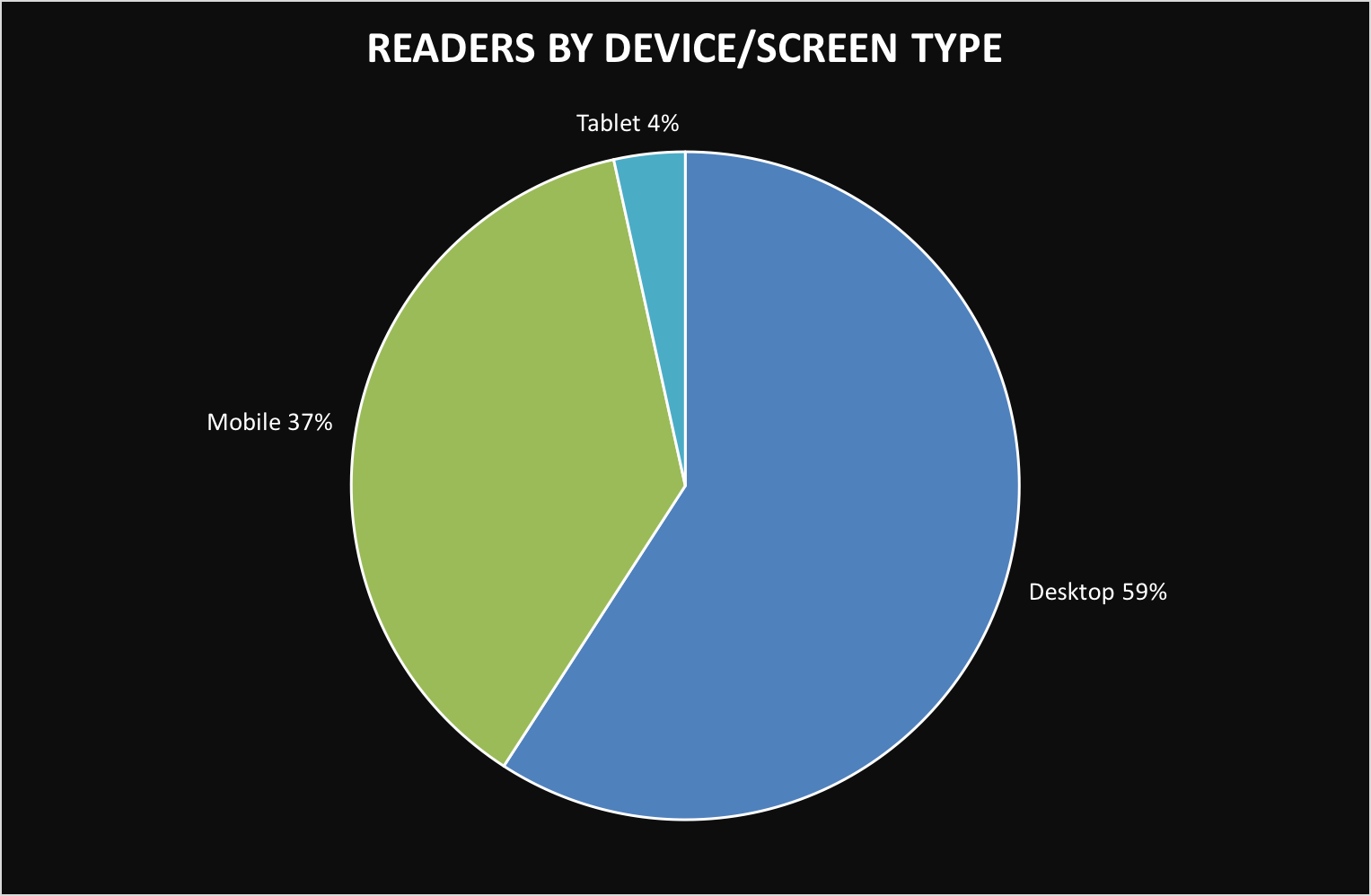 Total audience size based on Google Analytics "Absolute Unique Visitors" data. Demographic breakdown based on survey responses from over 20,000 fully-registered readers.